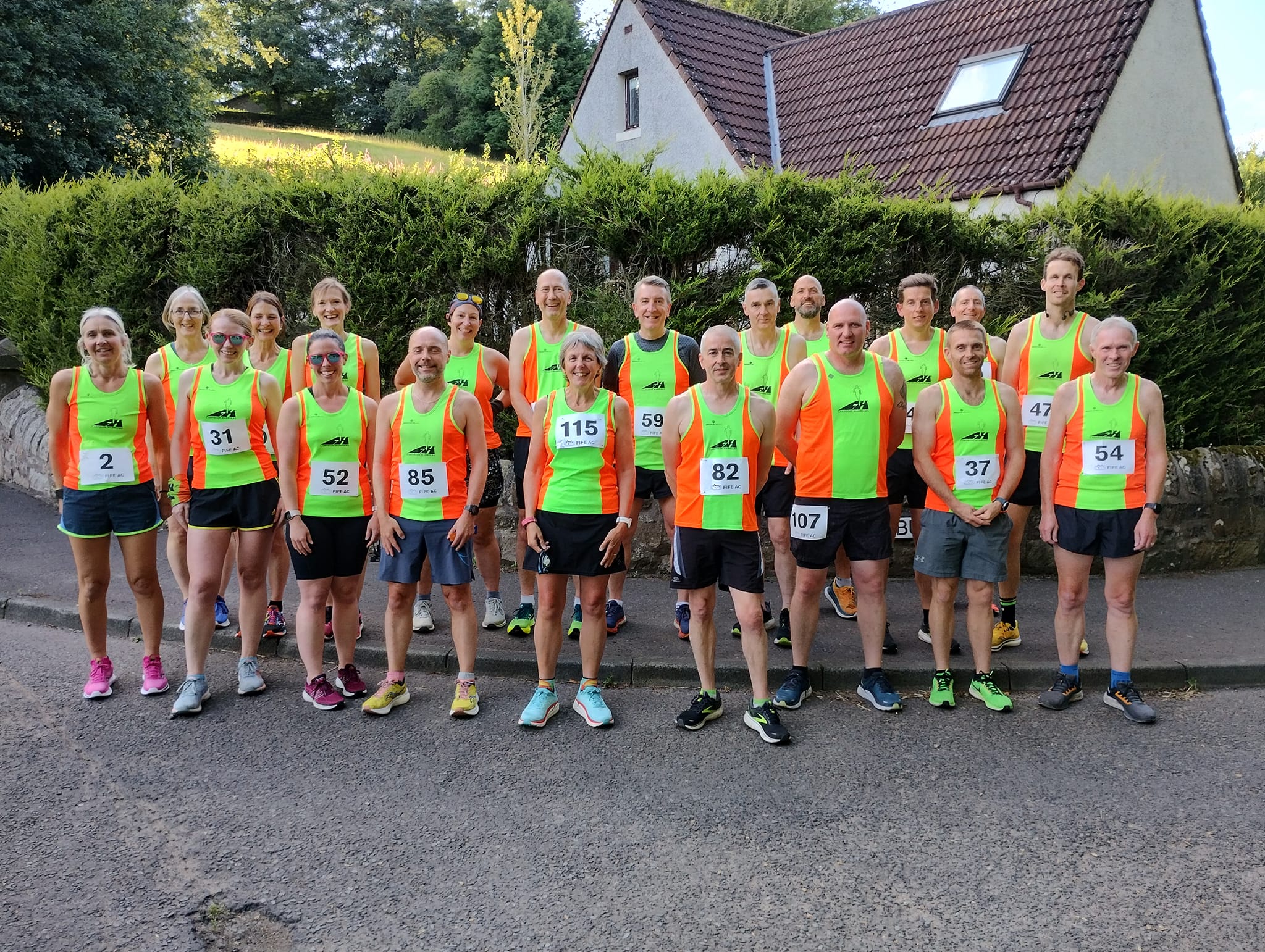 The "Ceres 8" is a low-key road race organized by Fife AC which is run on small country roads around the village of Ceres, near Cupar and St Andrews. There are very few 8-mile races in the calendar so unless you have run this race before, you'll be guaranteed a distance PB.
The course is run in the alternate direction each year, clockwise and then anti-clockwise. This was the first time I had run the course anti-clockwise so it was going to be an interesting comparison with the clockwise route last year.
The course is a very accurate 8 miles and has 198m of climbing. Starting in Ceres, the course climbs steadily for the first 3 k, where there is a short downhill, giving you a short respite to catch your breath before climbing again to the highest point on the course at just over 5k distance , just outside the village of Woodside. There's another short descent before another climb and then , from 7k distance the course turns back towards Ceres and drops in a roller coaster set of undulations. If you have the energy you can look up and enjoy the views as you descend.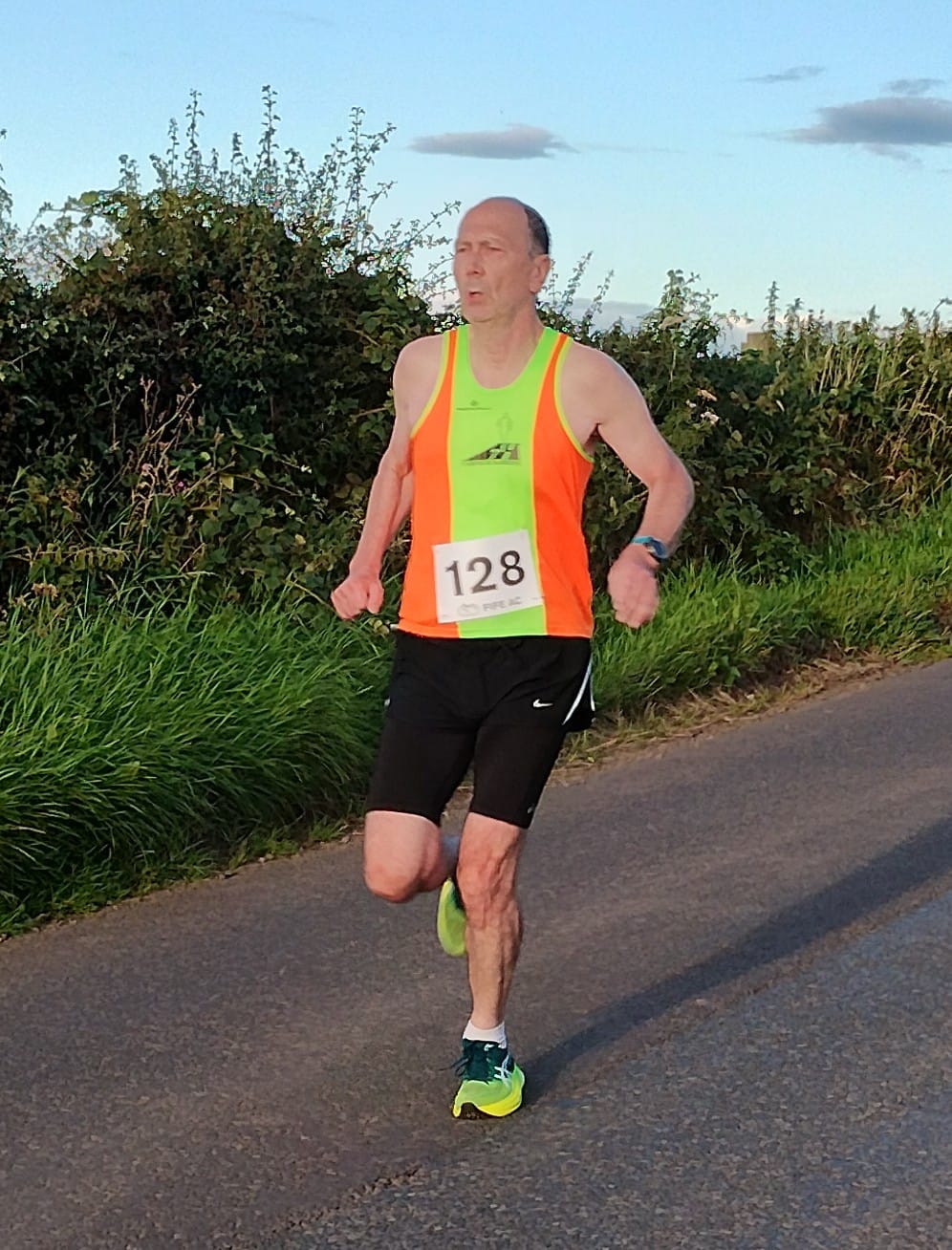 At 11 k there is an out and back section where you can give a friendly and encouraging wave to clubmates before the final steep drop to the finish line.
The post-race buffet and prize giving is at the local pub, the Ceres Inn, and many of the prizes are aimed to be "environmentally friendly" such a plants and bird feeders. Full results are available at this link https://bit.ly/3s4Q27j but some highlights for club performances at the race are:
9th Blair Geddes 48:48 and 1st Carnegie finisher
21st Alan Murray 54:22 and 2nd MV50
41st Graeme Wilson 58:29 and 1st MV60
53rd Joy Gudgin 1:00:11 and 1st FV 60 and 1st female Carnegie finisher
64th Alison Murray 01:03:49 and 1st FV40
67th Kathryn Fairfield 01:04:20 and 2nd FV40
21 Carnegie members took part, an excellent turnout for a midweek race during the school holidays. There were 101 finishers so Carnegie was 20% of the race field !.
The race was photographed near the start and on the final steep downhill section by Pete Bracegirdle, and here's a link to his excellent set of pictures Ceres 8 Photos
Gail Murdoch also took some phone pics that have been posted on the Carnegie Club member's Facebook page.