GP Race 3: Sri Chinmoy 5km Silverknowes Edinburgh – Scottish Championships
Race Report by Nicole Jackson
Acknowledged as one of the most competitive in depth short road races in the Scottish calendar, this year did not disappoint. It was great to get back to a mixed gender start line, having been split last year in support of Covid-19 measures. I personally love the buzz at the start of this race – albeit a little terrifying. Getting to line up with some of the best Scottish athletes is a privilege and I really enjoy watching them glide through this race, managing to make it look effortless.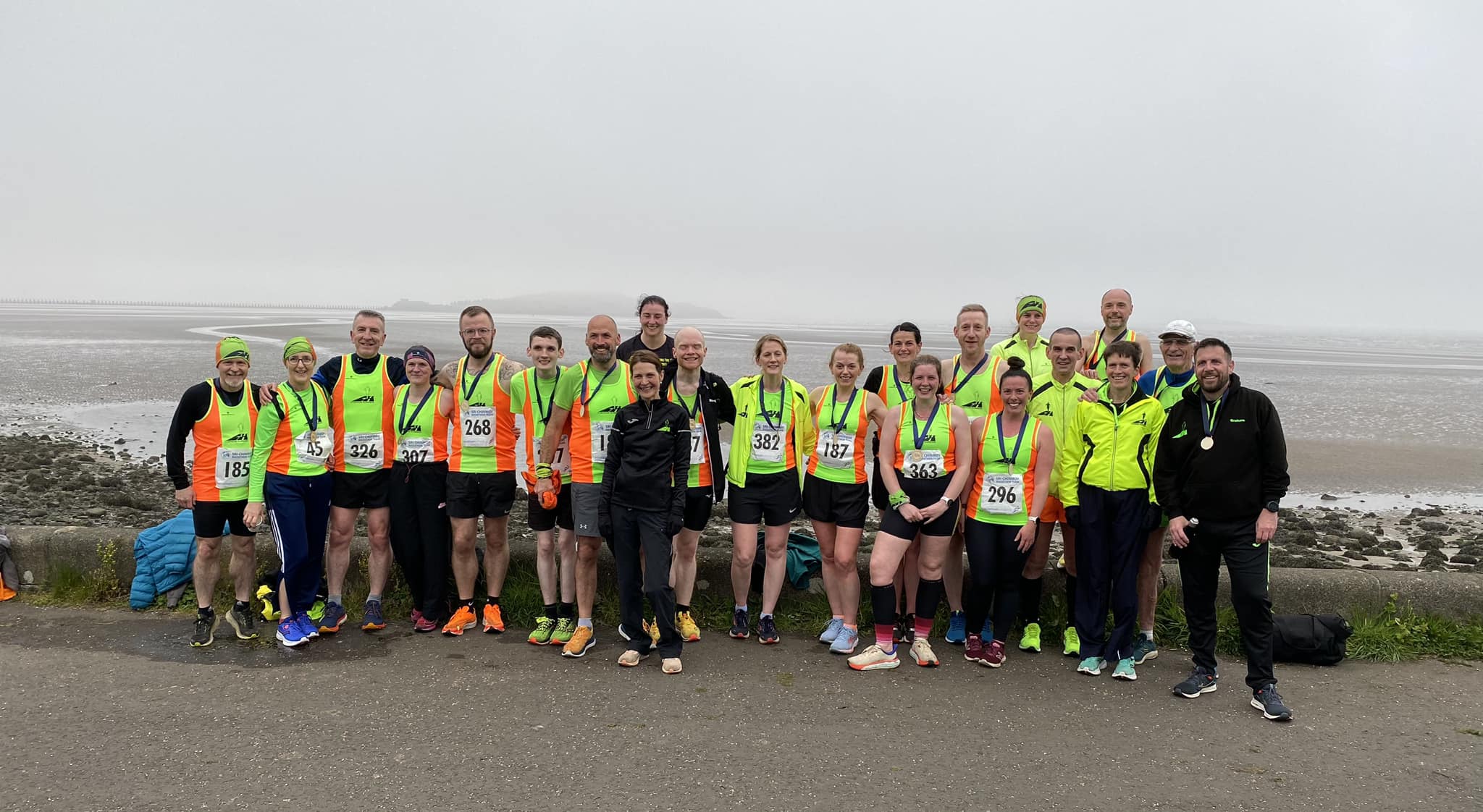 Having completed London Marathon a mere 11 days before this event, I was probably daft to have signed up, but I let those GP points get the better of me. I was just keen to enjoy this race and 'get round' without expecting much. This is a flat, out and back course along the banks of the River Forth – designed for fast times and PBs (if you don't have a dreadful headwind). I think we were pretty lucky this year! There was definitely a headwind, but nothing too major compared to last year. Once the starting gun went, I adopted my usual method of trying to pace the race evenly and I was pleasantly surprised to find that my legs felts good and the kilometres were ticking past relatively comfortably. I really enjoyed being carried along by the other runners in this race and the crowd support from club members, family and friends was great too. At kilometre 4, you face the final turn before heading back to the finish line – I was definitely feeling it by this point and we were faced with the headwind for that final home stretch. As always though, the pull of the finish line got me through and I was able to pass a few more runners as I headed for the end. After the feeling of nausea subsided, a quick glance of my watch revealed I was only 3 seconds over my PB! Who knew marathon training was good for a 5km too!
Another fantastic turnout of 30 Carnegie members and it was wonderful to see everyone scattered throughout the course – lots of friendly cheers and waving (which is what is great about an 'out and back' race!) An abundance of PBs and course PBs which is testament to everyone's hard work and commitment to training. Bring on the next one!